INTRODUCTION TO JIFFY WORLD
JIFFY WORLD is an ecosystem comprising of renounced applications, and innovations with the aim of revolutionizing the E-Commerce sector and building projects that are focused on making the business trading world a better place, reducing business time and costs, safe business environments, ensuring transparency and trustworthy, fast deals and communications in a jiffy. Hence the project name, JIFFY.
Jiffy World focuses on any type of business trading; Physical trading,
providing services, and many more.
Our ecosystem consists of three main innovative parts;
In comparison with the traditional eCommerce system, we offer unique
value propositions in the provision of idea launchPads, B2B contract
referring and execution, logistics, and many more.
We are the first of its kind anywhere. Our partnerships, alliance,
referral, and community development and trading initiatives offer
enlightenment that offers what competitors lack.
Seeds sale start on 10th October, 2022

Know About Us and the jiffy tokens!
$JIFFY is the native token of the JIFFY ECOSYSTEM. It is a utility token built on the Binance Blockchain Network ( Binance Smart Contract ), and has a fixed supply of 1 billion units. Our token is designed to bridge blockchain utility to real-world utility, Hence it can be used to pay for services on our JIFFYSTOCK PLATFORM ( B2B MarketPlace ), or any future projects that belong to our company, USA SOLUTION CREATORS TECHNOLOGY and to get offers and discounts through our Jiffy Memberships System.
$JIFFY is not promising you high ROI or a big percentage of money back compared to most pumps and dumps as many do have high risk. It has a real-life use case, a high-value service you can get from our platform, and Jiffy loyalty cards.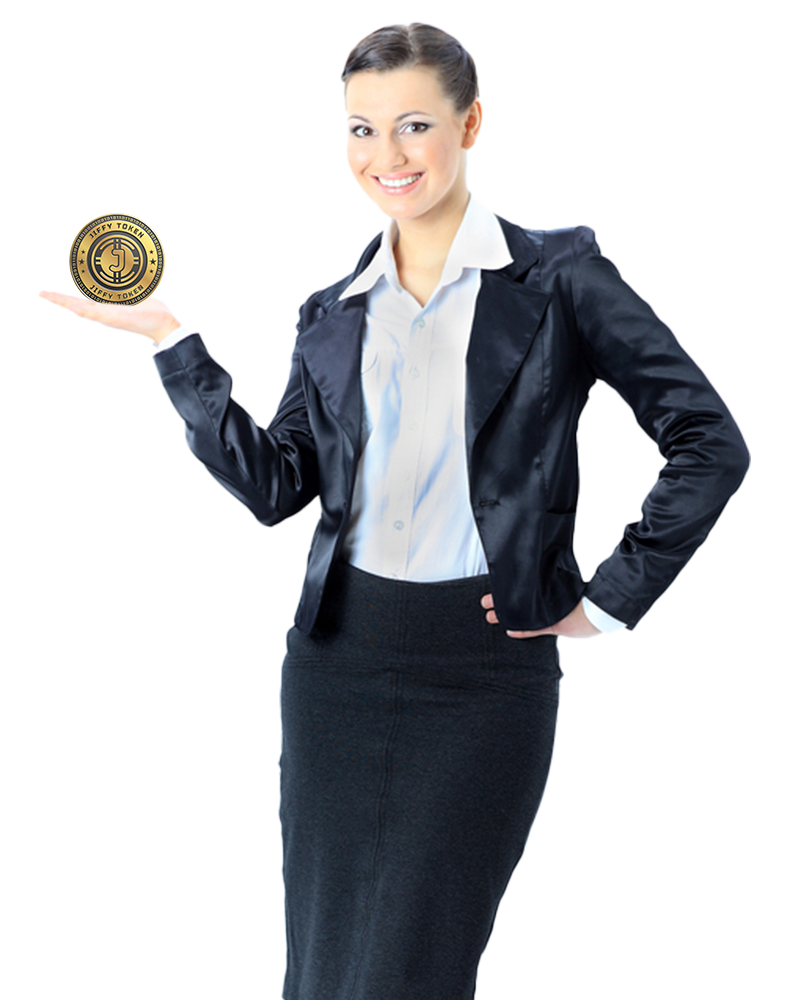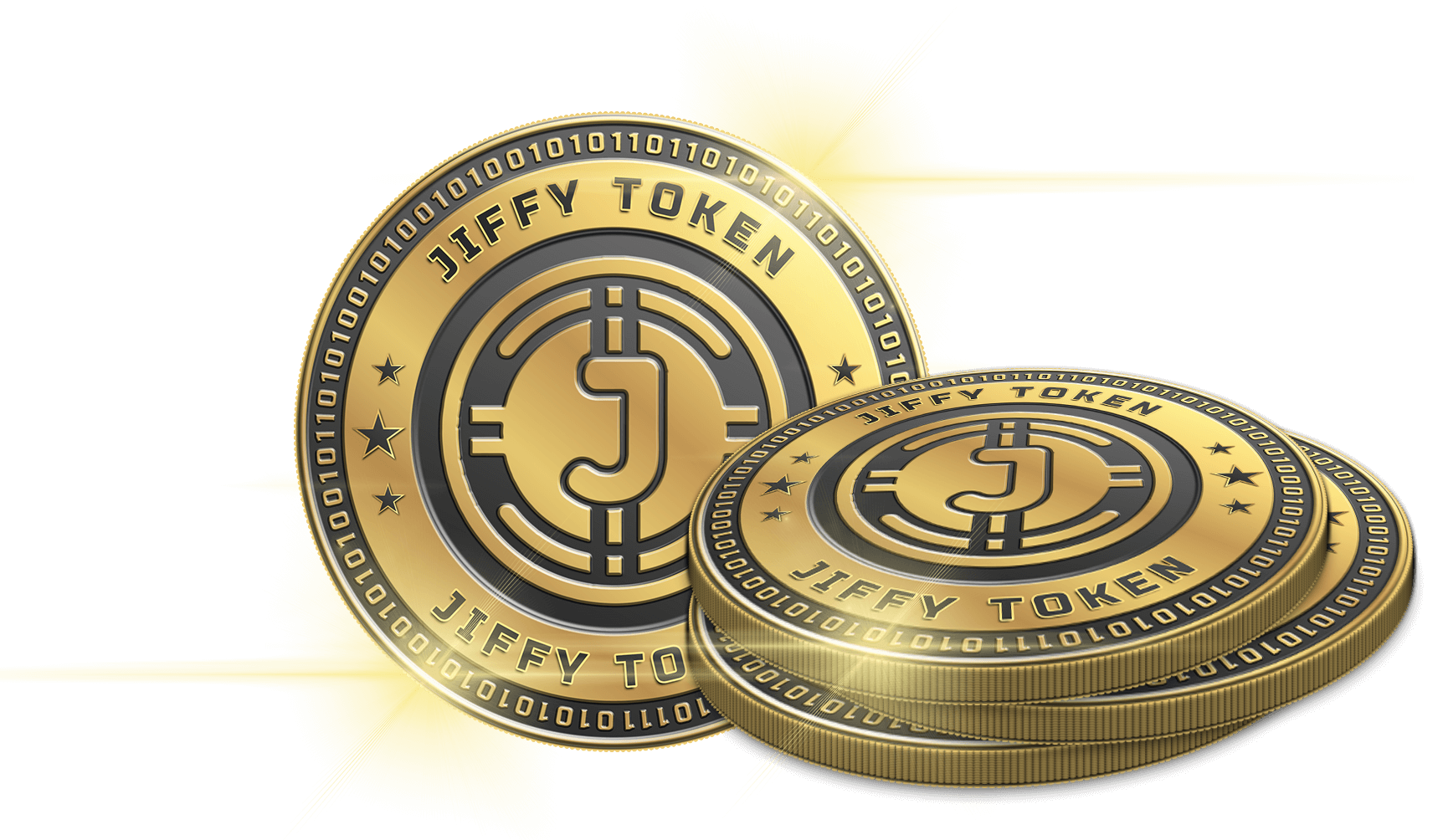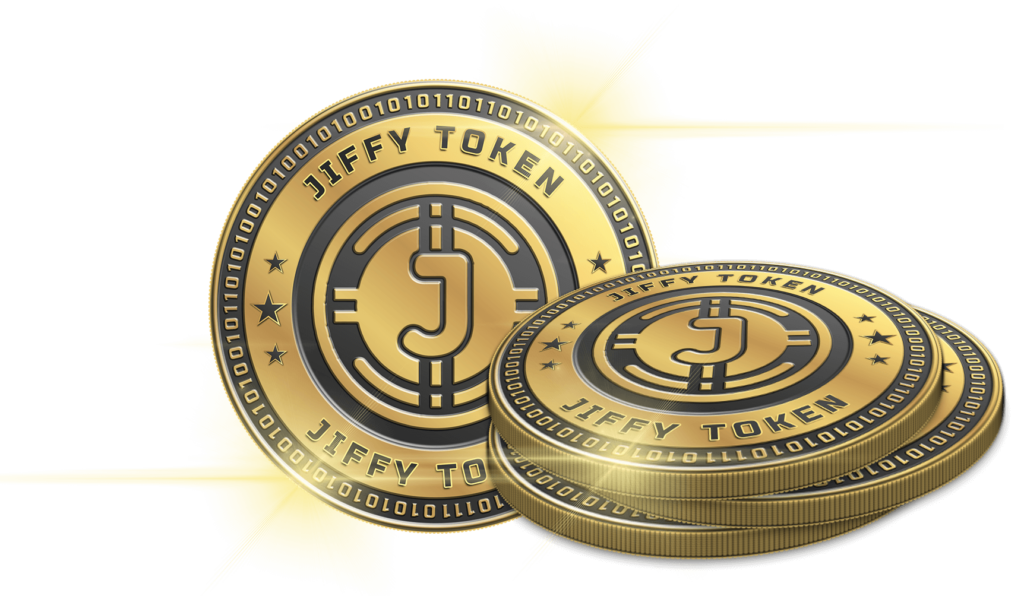 Jiffy World will be an endless Story.
Cryptocurrencies are very volatile with a very high risk of losing funds.Unlike digital currencies, Jiffy Token is a utility token with planned-out strategies and innovative structures to reduce or manage risk and volatility.
TOKENOMICS & VESTING SCHEDULE
Global Investments Distribution
JiffyStock will have 1 billion total tokens and they are divided as following
$Jiffy membership system is the system where users lock their respective tokens using the blockchain technology, Smart Contract. This is done to activate the Jiffy loyalty cards that get them a free store on the JiffyStock platform ( B2B marketplace ). However, users have the opportunity to sign up for another contract to rent this store. This opens them to enjoy offers and discounts from the company ,USA SOLUTION CREATORS TECHNOLOGY, and our partners. We have four distinct membership packages available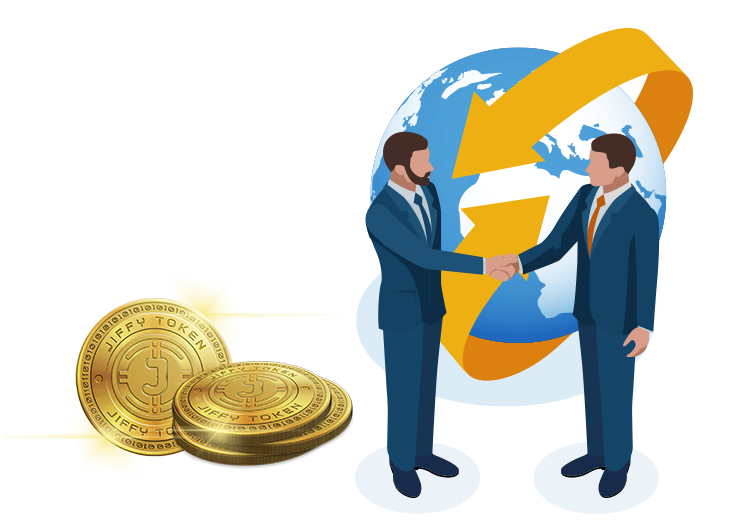 A perfect platform to launch your B2b Wholesale Marketplace
JiffyStock Platform is a B2B Multi Vendor wholesale platform where buyers,
sellers, investors, and logistics solution providers across the globe meet to exchange products and services. It is a major platform that projects other opportunities by connecting sectors like stores in our marketplace.
It envisions integrating blockchain technology and implementing a crypto escrow system that eliminates untrusted intermediaries. A platform that focuses on reducing delays in business transactions and costs, ensures a safe business environment, transparency, trust, fast deals,and communication in the business trading world.
There are three versions of JiffyStock Platforms, each version advancing in
incentives, and benefits for its users.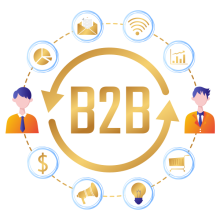 JiffyStock is an industry leading solution for wholesale businesses .  The goal is to build a decentralized follow – up of JiffyStock and let the users pay their shopping cart with cryptocurrency as well as access JiffyStock Packages through our $ JIFFY token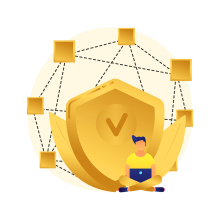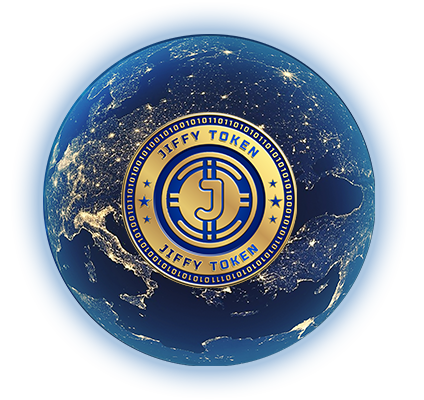 Benefits Of Adopting Cryptocurrency In Jiffy Stock Platform.
We are providing these benefits not because we want to be competitive with every other trading platform, but because we want every type of seller and business to grow to higher levels.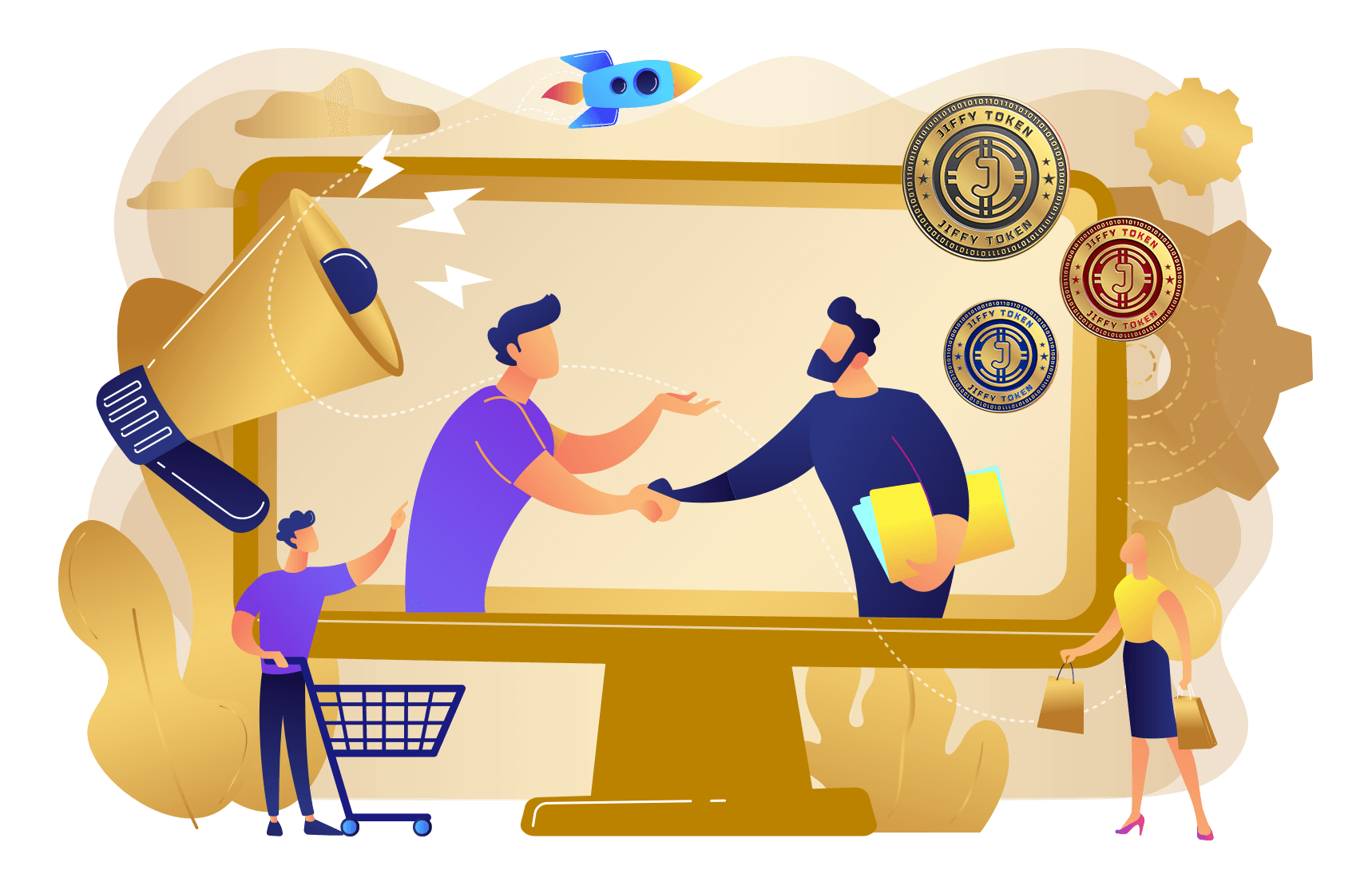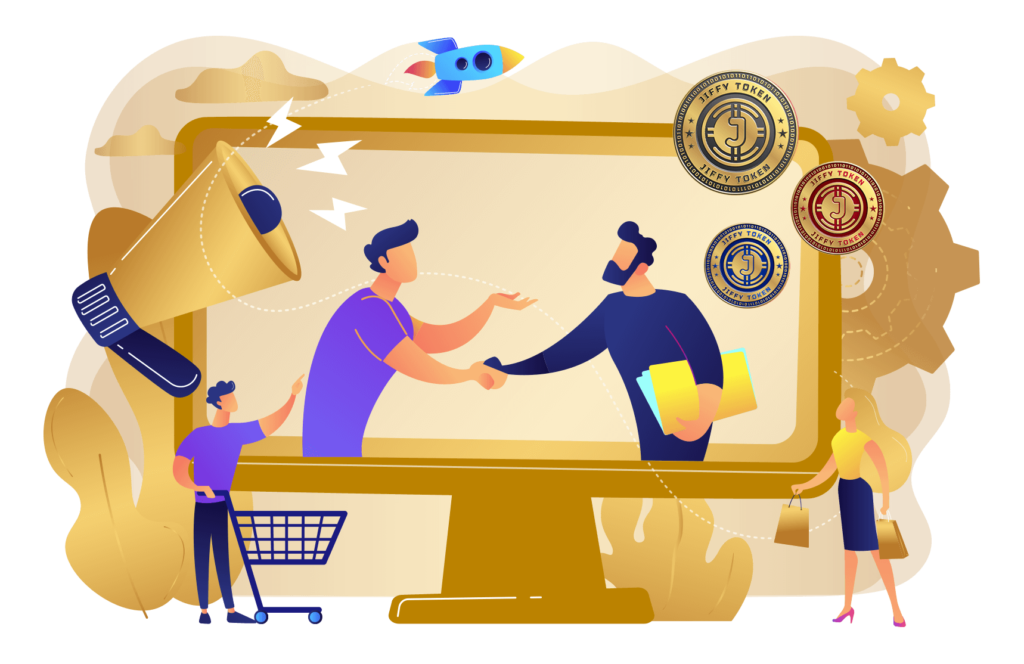 What is there that other platforms don't have
Our main aim and target are to make a new revolution in traditional old e-commerce business trading ways!
Cryptocurrency for payments
We allow sellers to sell all kinds of products and accept crypto payments which is a step towards breaking the old chains!
No hidden fees or commissions
we don't have any hidden fees or commissions. We are working hard to reduce investment costs and make the business platform available for all types of sellers


Innovative trading solutions
We designed our platform to make a free AND low-cost trading environment. Our platform is easy to trade globally and locally!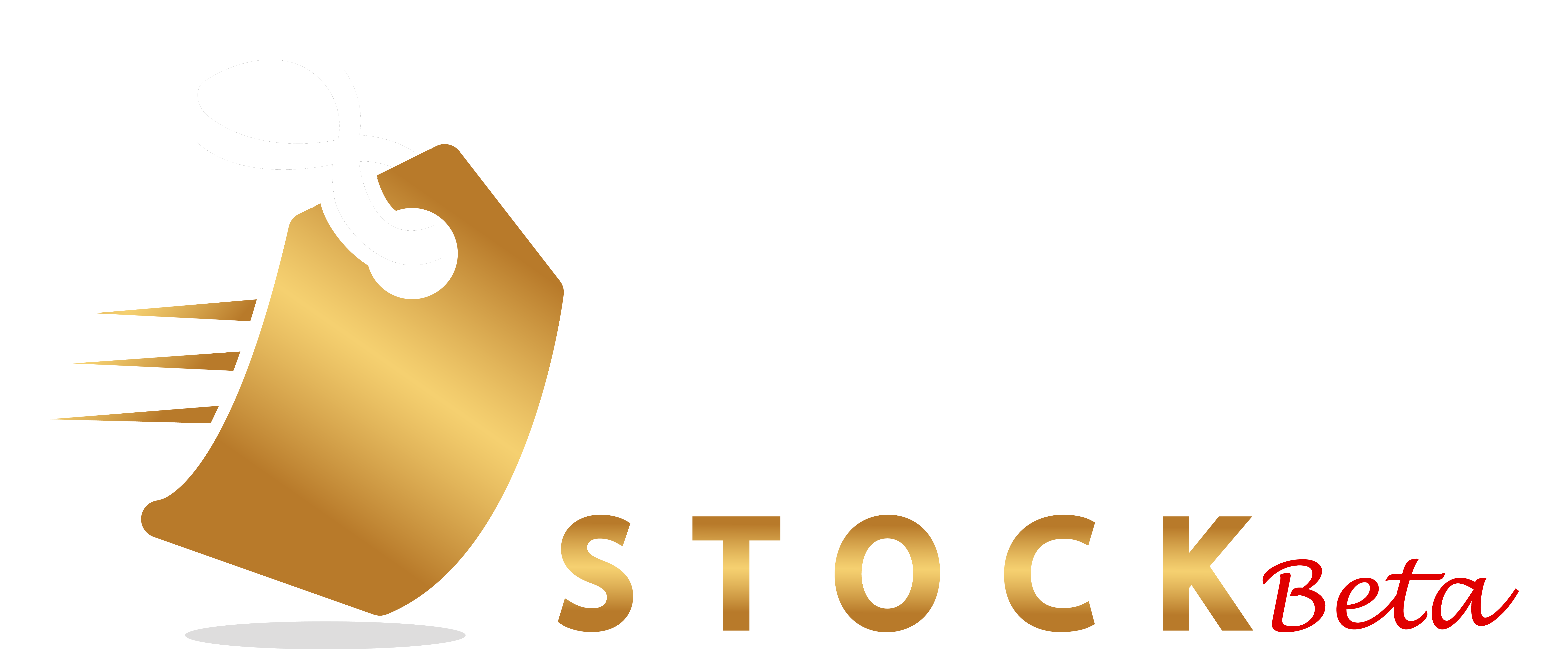 Birth of JiffyStock plateform  concept starting research (March , 2021)

Birth of jiffy Token Concept (March , 2022)

Birth of jiffy Token Concept (March , 2022)